CHESS PROGRAMS:

K-8 ELEMENTARY

                               5 Main Goals:

1.  Introduce kids to a game that will generate complex thinking skills.

2.  Teach kids how to react to success and defeat.

3.  Show kids that if you work hard you will succeed! Check Mate!

4.  Learn basic chess theory and how it relates to school.

5.  Kids will learn how to develop their own effective strategy for winning.

Currently, our elementary chess program is offered in the north west and south west valley.  We do plan on expanding towards central and eastern Phoenix once we have at least 5 schools participating in that district.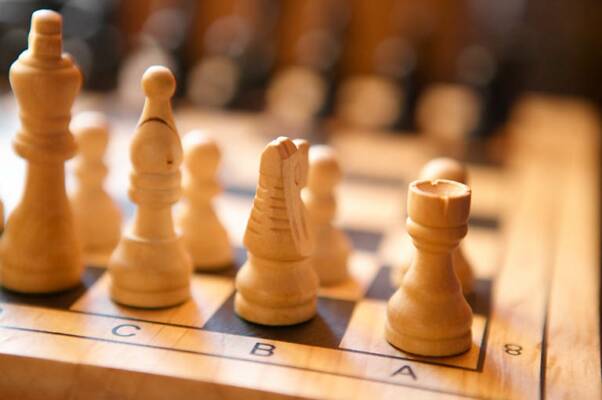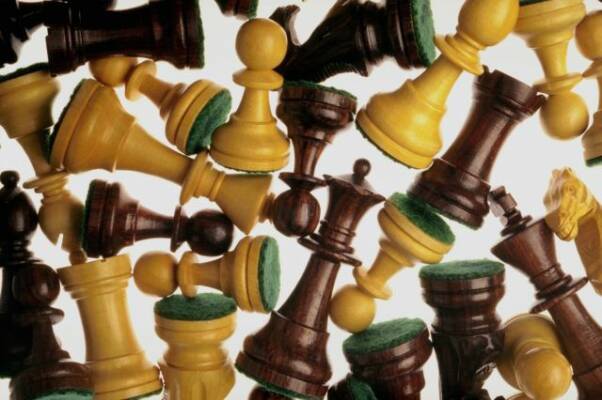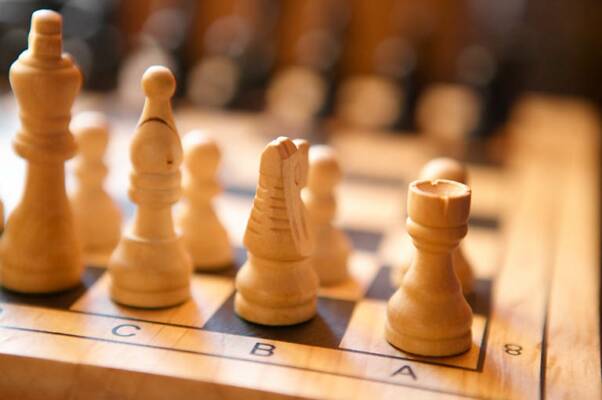 CHESS SERVICES AVAILABLE TODAY

Locations may vary*

1.  Mobile coaching for elementary schools and events.

2.  Private lessons for novice through intermediate chess players.

3.  Group lessons.

4.  Coaching for High Schools (non-rated USCF). 

5.  Chess exhibitions including: Simuls, Blindfold, and Blitz.

6.  Special Events such as; Family functions, and parties (inquire for pricing) 

At the moment our chess program is held at various elementary schools.  If your school does not have a chess program or you are un-happy with the chess program at your school feel free to send an email or call the number at the bottom of this page.  Also check out opening strategies at the very bottom.

HIGH SCHOOL and CLUB CHESS

The scheduled launch date for this part of the chess program is January 2011.  This part of the chess program will include:

1.  Computer chess programs.

2.  Tournaments at our own location.

3.  Chess library.

4.  USCF Scholastic rated tournaments.

5.  Instructions by official USCF Masters.

6.  Prizes in the form of scholarships and/or Grants.

7.  Study Hall.

8.  Coach representation for school.

***OPPORTUNITIES***

If you would like to be a chess coach and are rated 1600 USCF/higher or your strength is equal to or greater than a chess player rated 1600 or higher than you would certainly qualify for an interim interview.  The second phase would be to attain a security clearance for vocational programs by the Arizona Department of Public Safety.  Additionally, to be considered for this position you must LOVE!!! working with kids.  Experience as a coach or teacher would be great.  In this position you can expect to be teaching 15-30 kids ranging from kindergarten through 6th grade 1 hour per session.  When you do Chess-At-Lunch demonstrations you can expect to play 50-100 elementary students during a 2 hour period.

CONTACT INFORMATION

By email:

Please send Resume to: Jeremy.Dancer@strive2b1.com

For Parents or Teachers inquiring about our programs you may send an email to the above address or call at (623) 628-5239

Feel free to check the lesson plan below and check back frequently for more lessons

Thanks for stopping by.

CHESS AT LUNCH DEMONSTRATIONS

ESTRELLA ELEMENTARY SCHOOL, LITTLETON DISTRICT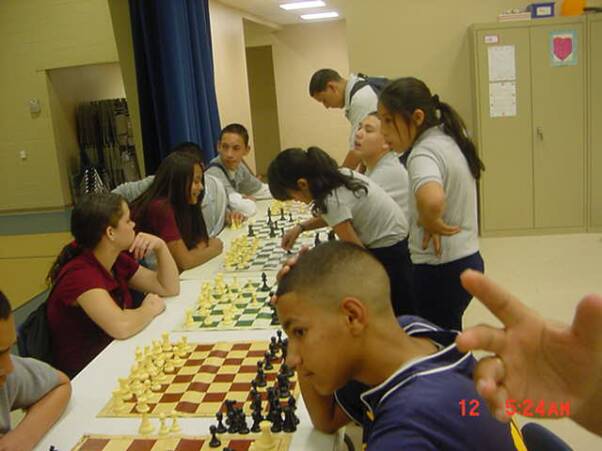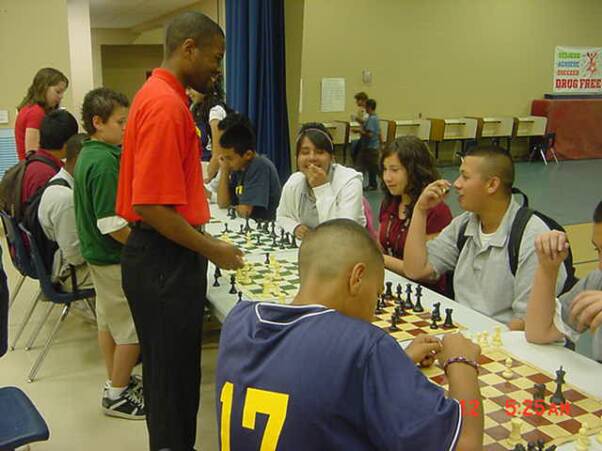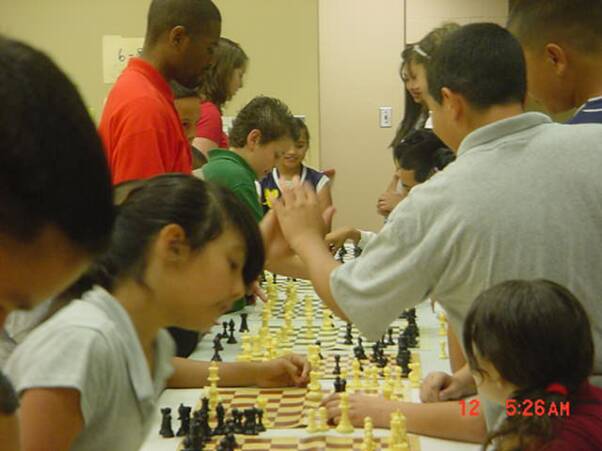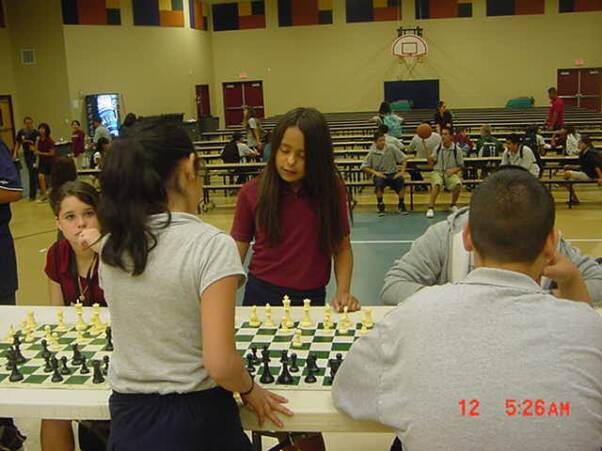 COLLIER ELEMENTARY SCHOOL, LITTLETON DISTRICT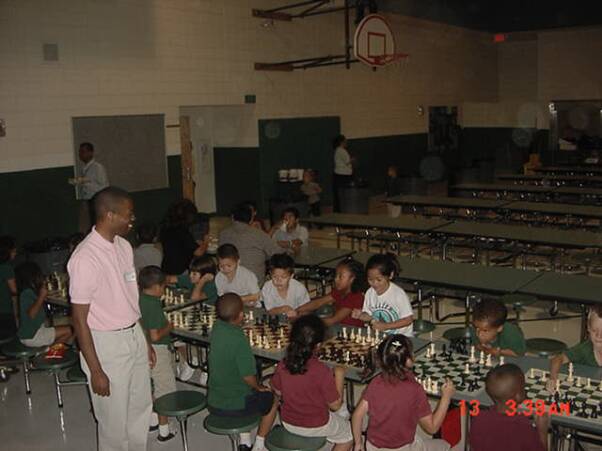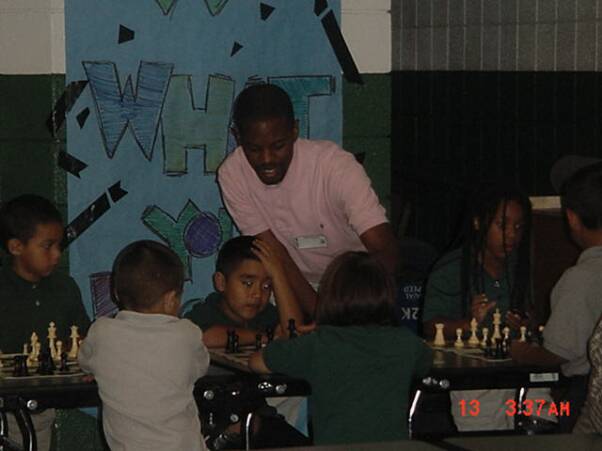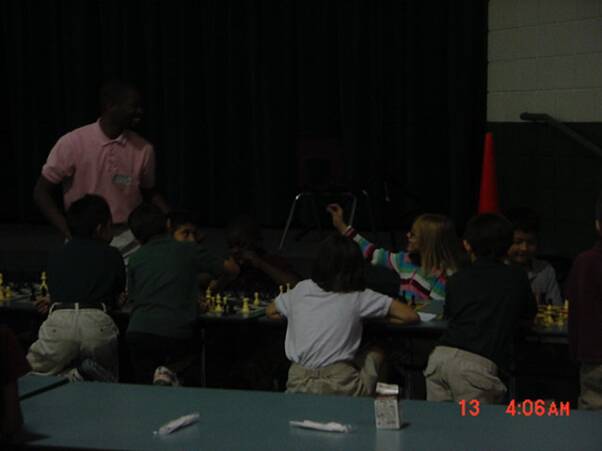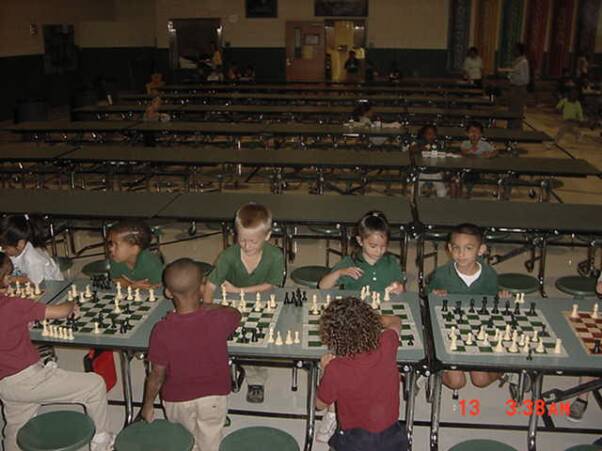 QUENTIN ELEMENTARY SCHOOL, LITTLETON DISTRICT

CHESS FOR RECESS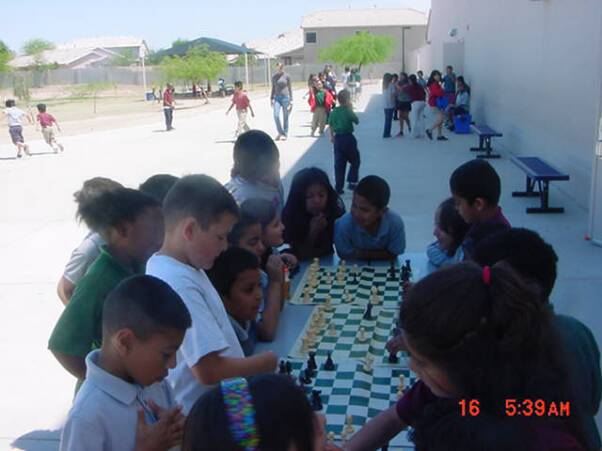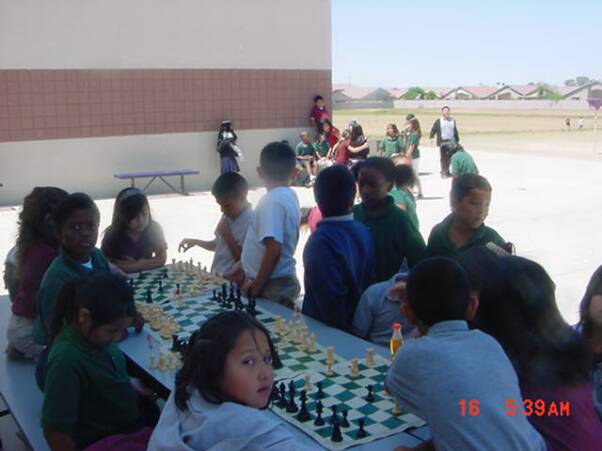 COUNTRY PLACE ELEMENTARY, LITTLETON DISTRICT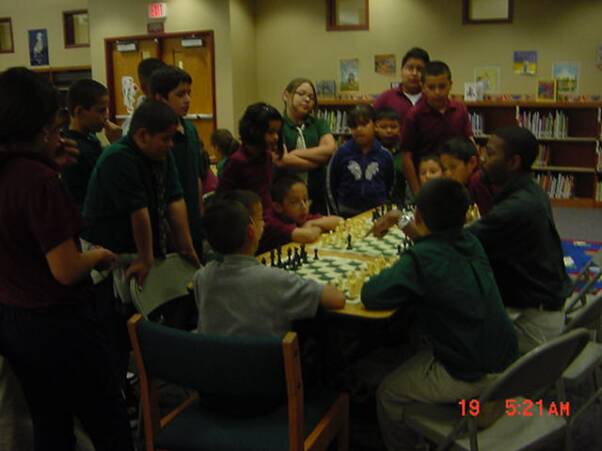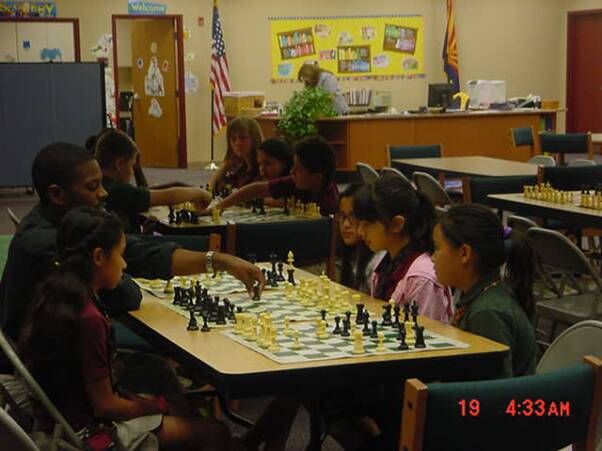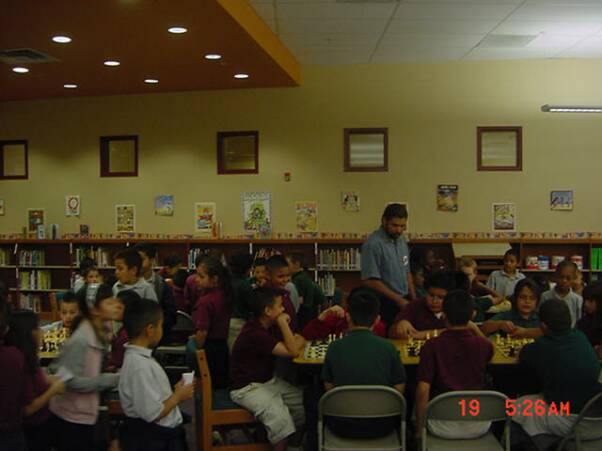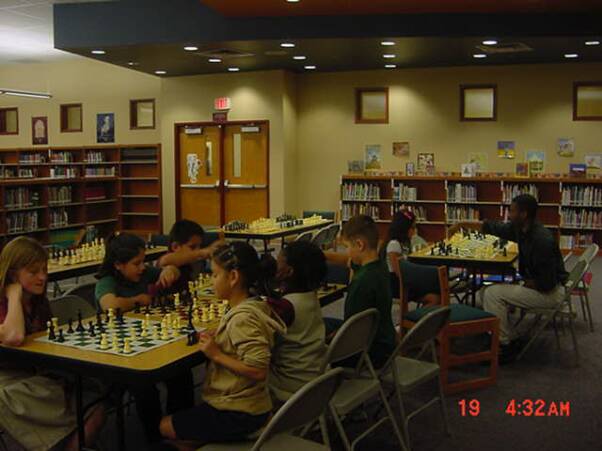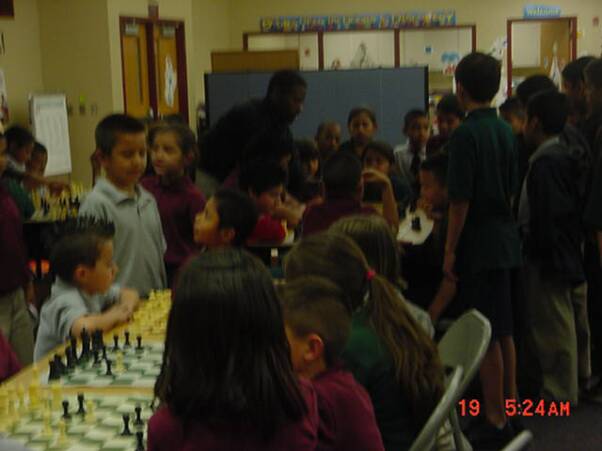 SAINT FRANCIS ELEMENTARY, PRIVATE SCHOOL

CHESS CLASS INSTRUCTION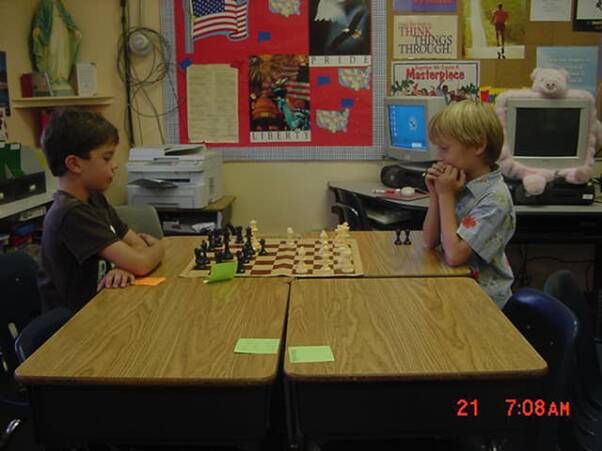 Classes are designed to teach kids how to focus. Most classes are held in class-rooms at each school once a week.

Classes are also designed to teach kids how to use a chess clock and be prepared for tournaments.  Classes are designed for the more serious chess students and are highly competitve!

However serious classes are still fun!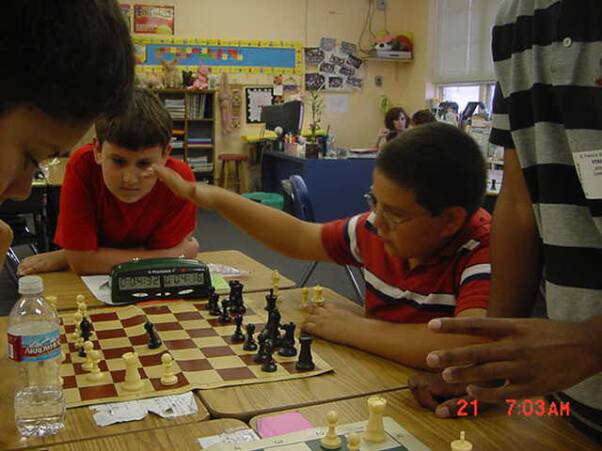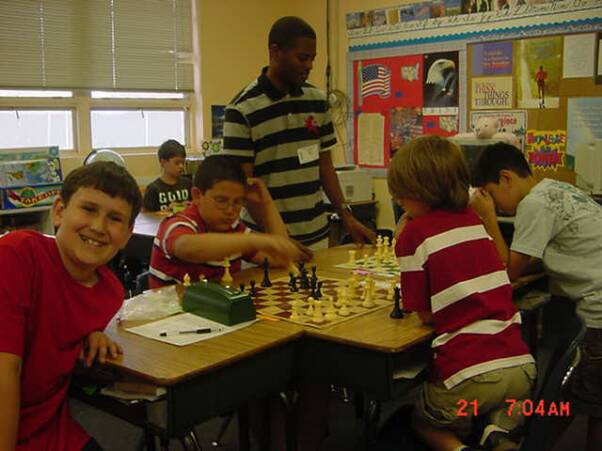 ANTHEM ELEMENTARY, ANTHEM DISTRICT

GROUP LESSONS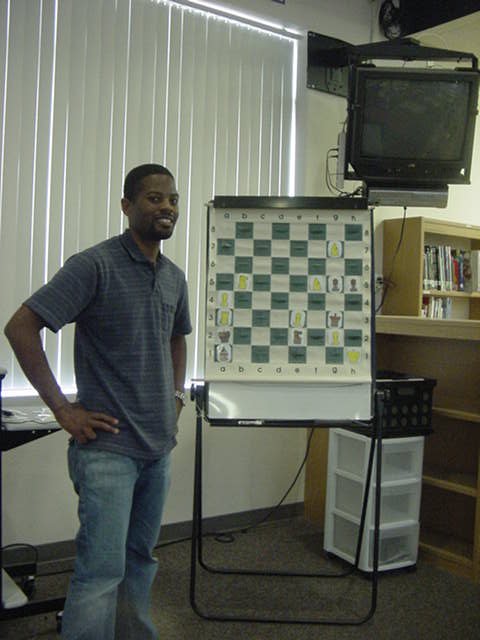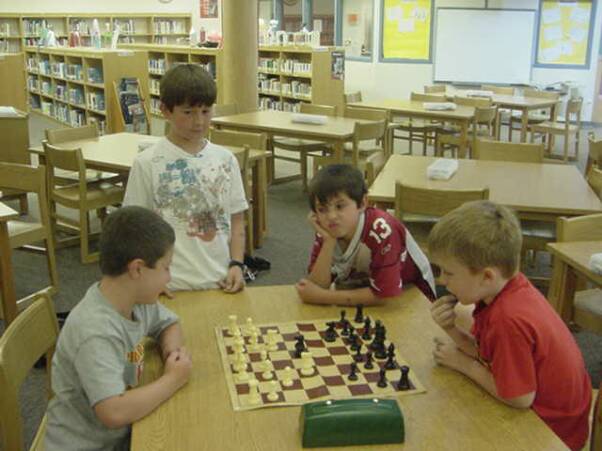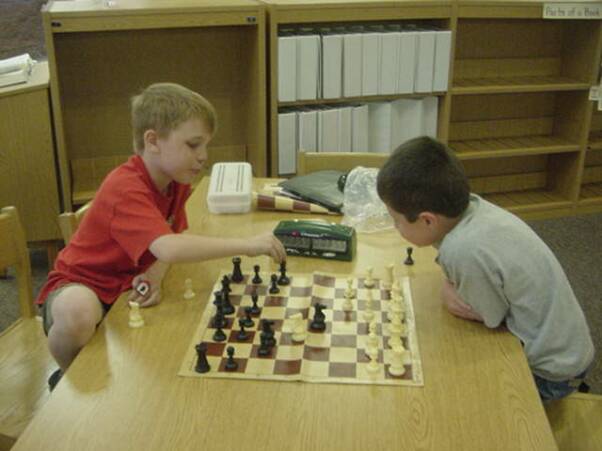 MY BACKGROUND:

My chess career began when I was freshman at John Glen High School.  Our school had a very strong chess program that participated in tournaments State wide and Nationals.  However, my first year playing chess I was not good enough to make the team and go to those tournaments.  I wanted to be part of those tournaments so bad that I spent my entire summer playing chess on my computer, because I figured If I can beat my computer I should be able to beat anyone at the chess club and make the team.  Once school started the Fall of my sophomore year not only was I good enough to make the chess team, but I became team captain of our A team (we had two teams A and B, the B team was our 2nd best team).  That in itself was a great achievement for me as our team was very good! But when we went to state and walked away with 1st place, and I went to Nationals and placed 3rd in the country, and our team placed 15th in the country that blew me away.  This was when I realized how strong my skills in chess really were.  Still to this day I can go to www.uschess.org (USCF-United States Chess Federation) and click on Players & Ratings, type in my name and see my history when I played in tournaments by the USCF.

Chess to me even at that time was much more than a game.  Now that I'm coach for so many students I understand the power chess has for intellectual growth and personal character.  Once students understand the power of chess and play competitively they become part of an experience that will last a life time.